[ad_1]

The American composer and conductor has passed away after a long battle against Amyotrophic Lateral Sclerosis (ALS)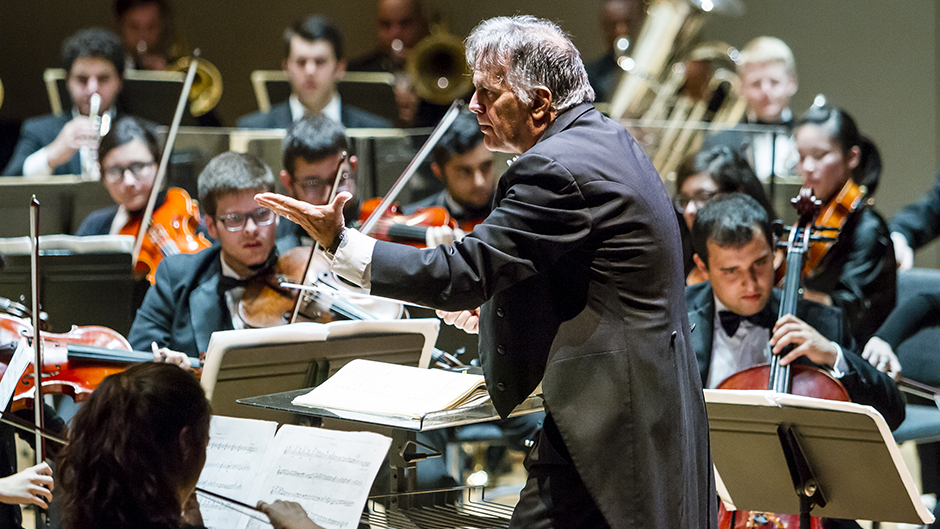 (Photo courtesy: Frost School of Music)
Born in Oklahoma, Thomas Sleeper was known to many as "Thom," and for over three years, was battling ALS — an incurable illness causing a progressive loss of nerve control of the muscles.
Sleeper composed many acclaimed operas, chamber works, concertos, and symphonies. A  bass trombone player and conductor, his most notable role was at the University of Miami's Frost School of Music (FSOM) in South Florida, where he taught and conducted its ensembles between 1993 to 2018. Sleeper was conductor of the Frost Symphony Orchestra for 25 years and director of the Florida Youth Orchestra for 27 years. 
"Thom Sleeper's long courageous battle with ALS is over, but his many amazing legacies will continue to be felt for generations," said Bill Hipp, former FSOM dean, who appointed Sleeper to the faculty in 1993. "He enriched the lives of all who were touched by his unmatchable talent. The ego was there, but never on the surface, and others always came first.
"He was equally demanding of himself as his students, who were challenged and inspired by his significantly insightful abilities as an interpreter of complex and challenging repertoire," Hipp added. "We all learned from him and are grateful for it."
A graduate of the University of Texas and Southern Methodist University, Sleeper studied with Daryl F. Rauscher and James Rives-Jones. At age 22, he was appointed associate conductor of the Dallas Civic Symphony. 
He served as a frequent guest conductor internationally and performed with ensembles including China's Central Philharmonic, Argentina's San Juan Symphony Orchestra, and Bulgaria's Ruse State Philharmonic. In 1993, he was also named artistic advisor of the China-Wuhan Symphony.
GRAMMY Award-winning conductor Cristian Măcelaru — a former student of Sleeper's at FSOM — also shared a heartfelt tribute at the news of his death. Măcelaru is the music director of the Orchestre National de France and was previously appointed the youngest concertmaster in Miami Symphony Orchestra's history.
"Thom understood that the quality of one's education is directly linked to exposure to a multitude of styles and genres," Măcelaru reflected. "[He] enabled the understanding that contemporary music should not be presented as a special, unusual offering. Rather, he normalized its frequency and insisted on quality, which is the answer to the success of a progressive presentation." 
"Those lucky to get to know Thom will remember him as a bright composer and conductor, an inspired professor, and a wonderful human being," he continued. Though our hearts feel empty today knowing of Thom's passing, our lives remain full for having known him. We thank him for everything. He will be greatly missed."
Our condolences to Mr. Sleeper's family, friends, students, and colleagues.
[ad_2]

Source link