Bruckner, 3 conductors, 2022
This Week in Classical Music: August 29, 2022.  Bruckner and three conductors.  Sometimes we write about a composer and a musician born the same week and can illustrate the music of the former as interpreted by the latter.  This week we have three famous conductors, all born on the same day, but it turns out that only one of them ever recorded a symphony by our composer of the week, Anton Bruckner.  It's not very surprising that one of our conductors never played the music of Bruckner: Tullio Serafin, who was born on September 1st of 1878, was one of the greatest opera conductors of the 20th century and had a limited symphonic career.  On top of that, the music of Bruckner wasn't popular in Italy till much later in the 20th century.  Serafin, born not far from Venice, studied at the Milan Conservatory and made his conducting debut in Ferrara in 1898.  He became the Principal Conductor at the La Scala in 1914.  His main repertoire there came from the 19th century, but he also premiered operas by Richard Strauss, Rimsky-Korsakov, Dukas and several other contemporaries.  From 1924 to 1934 he worked at the Metropolitan Opera where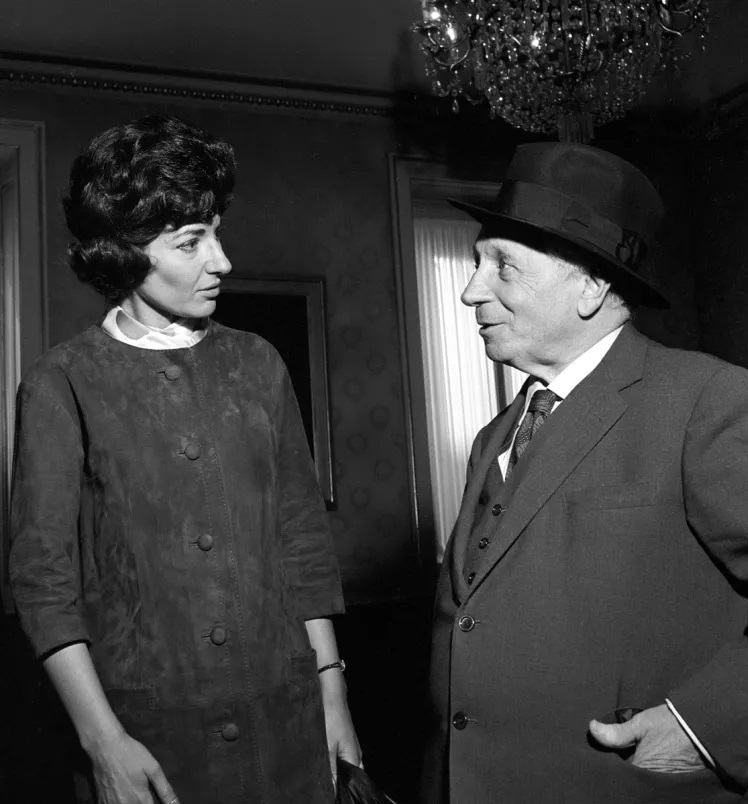 he staged several first American productions of what's now considered the staples of the operatic repertoire, for example, Simon Boccanegra and Turandot.  In 1934 he returned to Italy and was appointed the artistic director of Teatro Reale in Rome.  He remained there for nine years.  After WWII he conducted the first season of the reopened La Scala. 
Serafin was famous for coaching several generations of singers, from Rosa Ponselle at the Met to Magda Olivero, whom he encouraged to sing in the bel canto repertoire, at La Scala.  He also worked with the three greatest sopranos of the century – Joan Sutherland, while she was at the Covent Garden, Renata Tebaldi, and Maria Callas.  With Callas he made several legendary recordings, such as the 1953 Tosca (which also featured Giuseppe Di Stefano and Tito Gobbi), the 1954 Norma, Lucia di Lammermoor, recorded in 1959, and other.  Serafin continued conducting into his 80s.  In 1962, when he was 84, he was appointed the Artistic adviser of the Rome opera.  Serafin died in Rome on February 2nd of 1968 in his 90th year.
It is much more surprising that our second conductor has never recorded a Bruckner symphony: Leonard Slatkin, who was born in 1944, also on September 1st, lead many American and European orchestras in a broad selection of works.  On the other hand, he has never recorded a single Beethoven's symphony either (we're talking about recordings, Slatkin often conducted Beethoven in concerts, he even led a series of Beethoven festivals with the San Francisco Symphony during the late 1970s and 80s).  Slatkin was born in Los Angeles, studied at the Juilliard and other schools, and started conducting in 1966.  In the 1980s he made the Saint Louis Symphony into a world class orchestra.   For eight years he was the music director of the National Symphony Orchestra in Washington and led the BBC Symphony orchestra for four years.  From 2008 to 2018 Slatkin was the Music director of the Detroit Symphony and did much to rebuild the orchestra in the aftermath of the disastrous strike.  These days Slatkin continues an active guest-conducting career although at a slower pace.
Finally (and very briefly) the conductor who did record a Bruckner: Seiji Ozawa, born on September 1st of 1935.  One of the most important conductors of the last 50 years, Ozawa was sometimes criticized, especially at the end of his tenure at the Boston Symphony Orchestra.  We have a special feeling for Ozawa, as we heard him conduct the Boston Symphony in the most remarkable Mahler 3rd in 1998 in Vienna's Musikverein.  Here's the first movement of Bruckner's Symphony no. 7.  Seiji Ozawa conducts the Saito Kinen Orchestra.