Catching up, October 2022
This Week in Classical Music: October 10, 2022.  Catching up.  For most of the last month we've been preoccupied with Arnold Schoenberg and we're glad we were while he may not have been the greatest creative genius in the history of classical music, few, if any, composers affected it so much and in the process changed the listeners' perception of what music is and how to listen to it.  While we were engaged with Schoenberg and the genesis of atonal music, we missed a lot of interesting dates, so today we'll look back at the month since Schoenberg's birthday.  Girolamo Frescobaldi, one of the most important composers of keyboard music of the late Renaissance, was born on the same day as Schoenberg but three centuries earlier, on September 13th of 1583.  Jean-Philippe Rameau, the great French composer of the Baroque, was born on September 25th of 1683, one hundred years after Frescobaldi.  Rameau was famous for his operas, but the ultimate opera composer was, no doubt, Giuseppe Verdi who was born on October 9th of 1813.  And Dmitry Shostakovich, one of the most important Russian-Soviet composers was born in St.Petersburg on the same day as Rameau, September 25th, in 1906.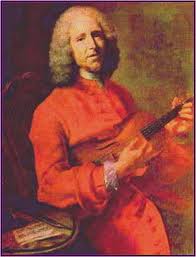 Several more names: Heinrich Schütz of the early Baroque era, considered by many as the most important German composer before Bach, was born on October 8th of 1585.  Camille Saint-Saëns was born a day and two and a half centuries later, on October 9th of 1835.  And then there were several composer who were very important to their particular nations if not necessarily on the same level as some of the names we've just mentioned: Komitas, the national Armenian composer; Mikalojus Čiurlionis, who occupied a similar place in Lithuanian culture; the Polish composer Andrzej Panufnik; and the American, George Gershwin, born on September 26th of 1898.  And finally, Alexander von Zemlinsky, who played such an important part in the life of Schoenberg – and also was a very interesting composer — was born on October 14th of 1871.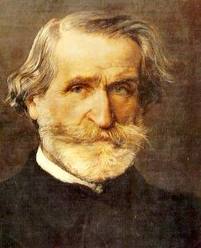 Several eminent pianists were born during the same period, among them the American William Kapell, whose 100th anniversary was on September 20th, (he tragically died in a plane crash in 1953, at just 31 years old); Glenn Gould, who also had a round anniversary (90th), on September 25th.  And Vladimir Horowitz was born on October 1st of 1903.  We certainly should mention the strings: the violinist Jacques Thibaud (9/27/1880), David Oistrakh (9/30/1908) and the cellist Yo-Yo Ma, who turned 67 on October 7th.  We'll mention just one conductor, Charles Munch, born on September 26th of 1891.  We've mentioned him several times in the past but failed to write about him at any length; we should correct this lapse – he was one of the best interpreters of French music and led the Boston Symphony for 13 years.  And finally, several singers: Anna Netrebko, who's been in the media quite a bit lately, not because of her singing – she hasn't been doing much of that, being temporarily banned from the Met and several European stages – but because of her perceived closeness to Vladimir Putin who is conducting a murderous war in Ukraine; she turned 51 on September 18th.  And two of our all-time favorite (and very different) tenors, the German Fritz Wunderlich, who excelled in Mozart and Schubert, born on September 26th of 1930, and Luciano Pavarotti, on October 12th of 1935.