Advertisement / Publicité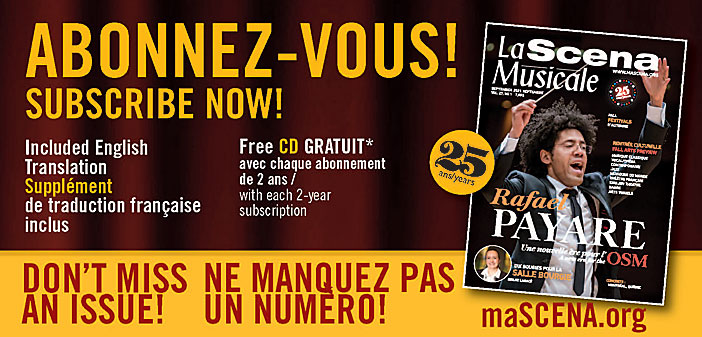 This page is also available in / Cette page est également disponible en:


Francais (French)
Albertine en cinq temps – L'opéra
Chantal Lambert, Monique Pagé, Chantal Dionne, Catherine St-Arnaud, Marianne Lambert, sopranos; Florence Bourget, mezzo-soprano; Marie-Claude Roy, piano; Mélanie Vaugeois, violin; Élise Poulin, English horn; Annie Gadbois, cello; Anaïs Vigeant, double bass
ATMA Classique, 2022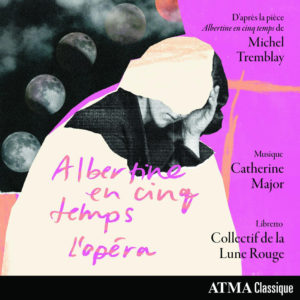 Albertine en cinq temps – L'opéra follows the touching story of Albertine, an aging Québécois mother reflecting on five different parts of her life as she moves into a retirement home.
There's a good reason soprano Chantal Lambert stars as the most prominent voice in the opera, Albertine at 70 years of age. She pours her soul into the album, embodying with a sharp tongue and a vocal depth the persistent but muted rage unique to her character. Catherine St-Arnaud's more powerful, louder vocalizations depict 30-year-old Albertine wearing her rage on her sleeve. Chantal Dionne's softer voice, on the other hand, injects uncertainty into 50-year-old Albertine. This contrast between personalities is most prevalent in La rue Fabre, the first composition to bring all five Albertine characters together. The fact such subtleties are present even when all the sopranos sing simultaneously, and the fact it sounds so natural, is a testament to the libretto team's skills in recreating Michel Tremblay's famous play.
Advertisement / Publicité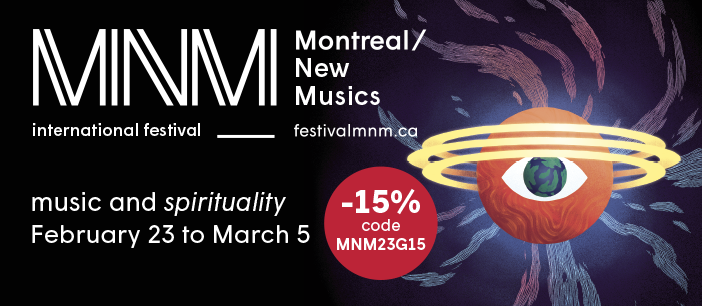 The instruments also provide amazing accompaniment. The piano offers a beautiful, simple-to-follow background melody, while the strings gently guide the listener through the lyrics, chiming in during silent moments to drive home the emotional intensity of the singing.
This album is worth a listen to explore Albertine's evolution and acceptance of her changing lot in life—and worth a hundred listens more just to appreciate the enchanting music.
This page is also available in / Cette page est également disponible en:


Francais (French)