[ad_1]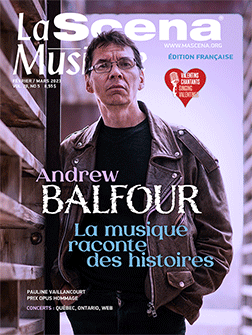 Advertisement / Publicité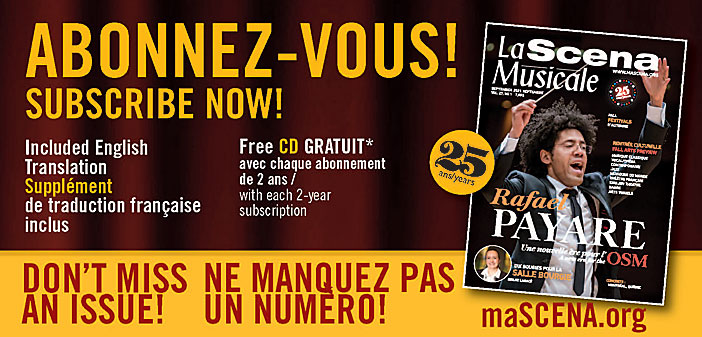 This page is also available in / Cette page est également disponible en:


Francais (French)
Symphonie de la tempête de verglas
Maxime Goulet, composer; Orchestre classique de Montréal
ATMA Classique, 2023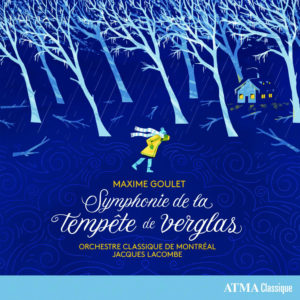 Symphonie de la tempête de verglas, which commemorates the 25th anniversary of Quebec's worst ice storm on record, is nothing short of sublime.
The terrifying beauty of this natural disaster is brilliantly illustrated by the titular symphony's first movement, with violin strings and thundering timpani galore signalling the approach of clouds, wind, and storm. People across Canada came together in this time of crisis, evidenced by the folksy woodwind tune that shines through the otherwise dramatic melodies. The length, intensity, and rhythmic progression of the movements perfectly captures Canada's resilience in the face of such a grand event, which makes the mournful and uplifting moments powerful. Lumière caps off the first symphony with triumphant trumpeting and sweeping violin flourishes—this is the orchestra at their best.
Advertisement / Publicité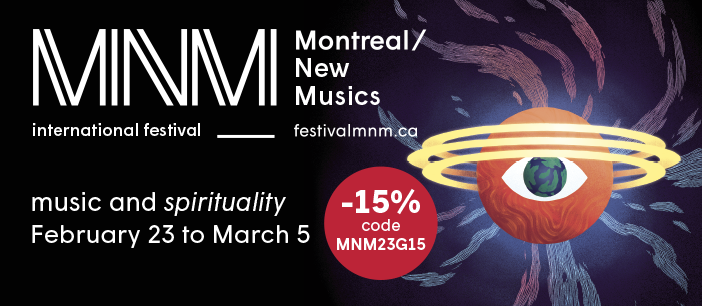 But the journey through time is far from over. Goulet rolls in each of Toute une journée's four movements with an unusual sound, such as a phone ringing or a match being lit. In combination with the shifts in leading instruments, these sounds place the listeners into the everyday lives of different Canadians on the day of the storm. Histoire de pêche is short, but it provides a thought-provoking conclusion to an incredible experience. The work shifts from calm to tense, from light to busy, as technological change and pollution alter Canada's ever-important fisheries. The uplifting ending of the first symphony can only be maintained if the country comes together to protect the environment, Goulet and the orchestra warn.
This page is also available in / Cette page est également disponible en:


Francais (French)
[ad_2]

Source link