Fom Mahler to 1933, Part II.
This Week in Classical Music: January 9, 2023.  German and Austrian (Jewish) Music from Mahler to 1933, Part II.  In our previous post, we promised to play some music of the Austrian-German, mostly Jewish composers whose careers flourished during the first third of the 20th century and then were completely upended by the Nazis.   There were nine of them, not counting Mahler himself, and we selected three for this entry: Franz Schreker, Egon Wellesz, and Erich Wolfgang Korngold.  All three, while modern in the musical idiom, didn't accept Schoenberg's atonality and wrote in a somewhat flowery, Romantic style. We'll start with two excerpts from Schreker's opera Der ferne Klang, which premiered in Frankfurt in 1912.  This was Schreker's breakthrough opera, staged in Germany hundreds of times.  Schreker's popularity waned in the mid-20s, as new operas in the zeitoper style, an angular German version of Italian verismo, became fashionable.  Still, he was a highly esteemed composer and teacher when the Nazis came to power in 1933.  Then, practically overnight, his music was banned, and he was dismissed from the Prussian Academy of Arts.  Without means to support himself (his greatest triumphs happened during the period of hyperinflation), he suffered a stroke in December of 1933 and died in March of 1934, two days before his 56th birthday.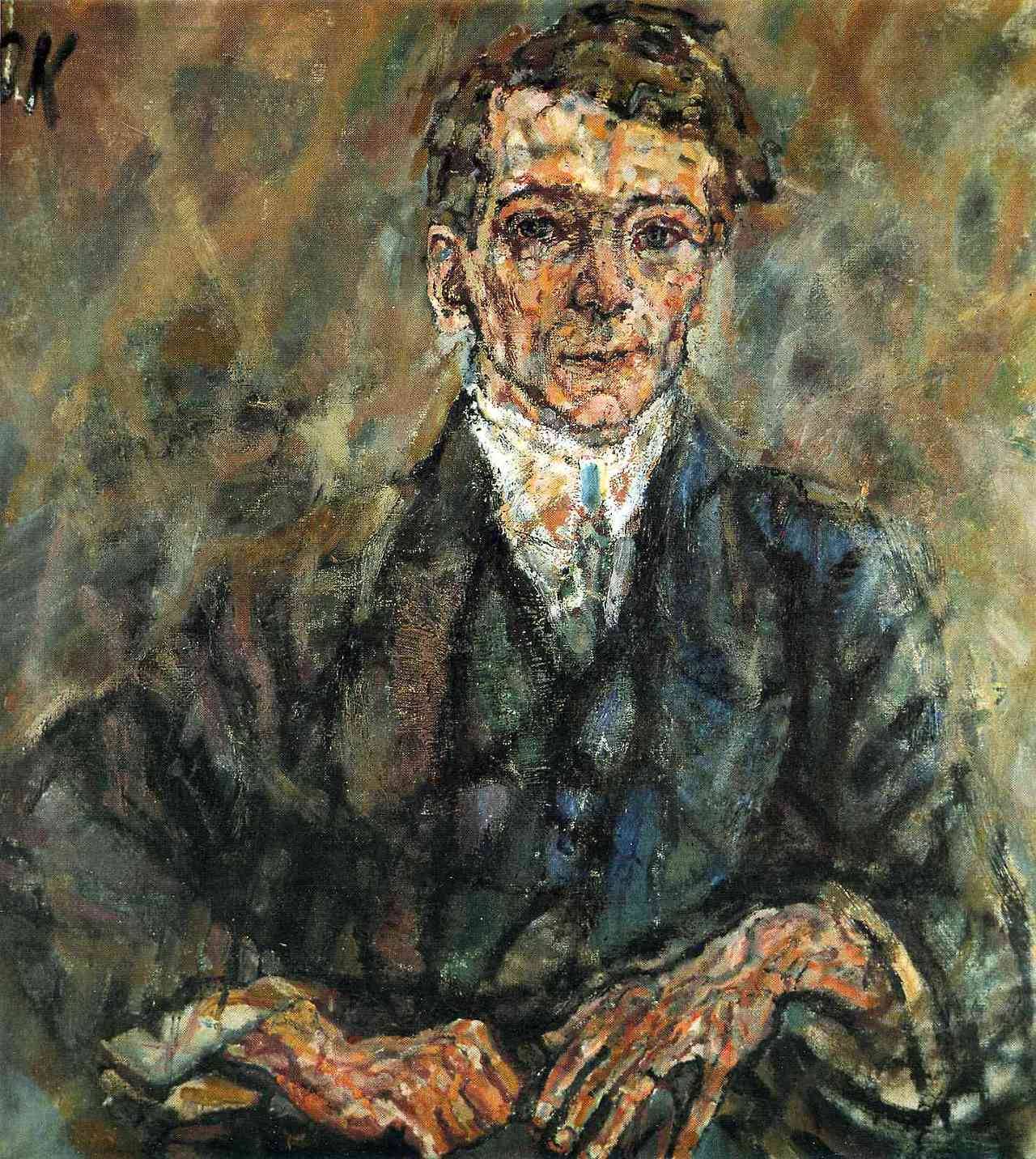 Michael Haas rightly calls him the first victim of Nazism.  Here's Nachtstück, an interlude from Act 3 of Der ferne Klang.  It's performed by the Royal Swedish Orchestra under the direction of Lawrence Renes.  And here is the final scene, Grete! Horst Du den Ton? (Do you hear the sound?) with the tenor Thomas Moser and soprano Gabriele Schnaut.  The scream at the end reminds one of the final moments of Puccini's Tosca, written 12 years earlier.  Berlin Radio Symphony Orchestra is conducted by Gerd Albrecht.
Next, we'll turn to Egon Wellesz, whose life, fortunately, was not as tragic as that of many of his Jewish contemporaries: he stayed in Vienna till Anschluss and then emigrated to England, where his life wasn't easy (he was interned for a while as an "enemy alien") but where he eventually built a career as an expert in Byzantine music and teacher.  However, he was forgotten as a composer,  which is a pity, as you can judge for yourself.  Here's Wellesz's Idyllen, op.21, five short pieces for piano in the impressionistic style, written after poems by Stefan George.  It's performed by Margarete Babinsky.  And here is his String Quartet no. 6, op.64, composed in England in 1947.  The first several bars remind us of the famous 4th movement of Shostakovich's Quartet no. 8 from 1960.  It's performed by Artis-Quartett Wien.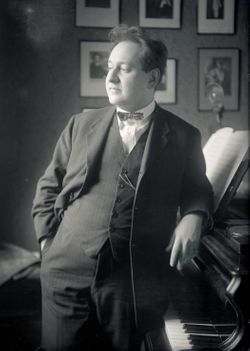 Finally, probably the most famous of the three, Erich Wolfgang Korngold.  Even though he's better known than many of his contemporaries, he also suffered greatly from Nazism.  A child prodigy and the most famous composer of the pre-1933 Austro-German music world, he's now mostly remembered for the music he wrote for Hollywood films, creating the so-called "Hollywood sound."  During the 20 years leading to the Nazi takeover, the German-speaking world was mad about operas and the young Korngold was at the top of the field.  Operas by Zemlinksy, Schreker, Wellesz, Krenek's Jonny spielt auf, and d'Albert's Tiefland were staged hundreds of times a year all across Germany.  Korngold's Die tote Stadt, written when the composer was 23, was the most successful opera of its time.  Following his earlier successes, Die tote Stadt was so anticipated that it had two simultaneous premieres, one in Hamburg and another in Cologne, where Otto Klemperer was the conductor.  Here is Elisabeth Schwarzkopf singing the aria Glück das mir verb lie (Happiness that remained) from Die tote Stadt.  Hamburg Rundfunkorchester is conducted by Wilhelm Schüchter.  And here Renée Fleming is doing at least as good a job in the aria Ich ging zu ihm (I went to him) from Das Wunder der Heliane, from 1927, which Korngold considered his best composition.  The BBC Philharmonic Orchestra is conducted by Gianandrea Noseda.
Source link