Advertisement / Publicité
This page is also available in / Cette page est également disponible en:


Francais (French)
Some time in the late 1980s, questions were raised as to whether Gustav Mahler really wrote his first two symphonies. The issue arose after a recording appeared of an E-minor symphony by Hans Rott, a fellow-student of Mahler's at the Vienna Conservatoire. Rott's symphony was found to contain trademark phrases from Mahler's first two symphonies, especially the second.
So here's what we know. The pair were friends and briefly roommates in the late 1870s. Rott wrote his symphony in 1880. Months later he was locked in a mental home after claiming that Johannes Brahms was trying to blow up his railway carriage. Rott died, aged 25, in 1884. Mahler's first symphony had its premiere five years later.
Advertisement / Publicité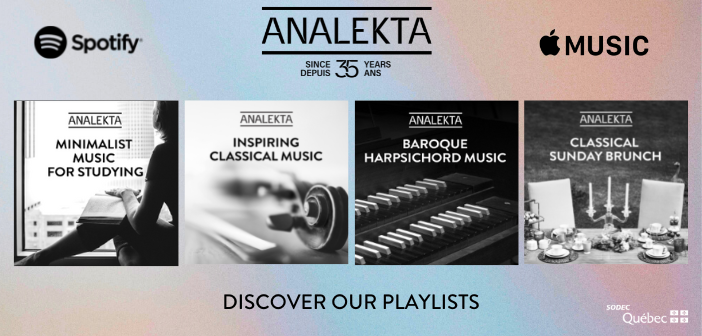 The critical passages are to be found in the third and fourth movements of Rott's symphony. The scherzo contains some of the pastoral frolics of Mahler's first symphony and a few familiar trumpet blasts, but the major influences lie in the finale, where the horn calls of Resurrection and several tense preambles are anticipated by Rott. Mahler wrote the symphony ten years after Rott's death.
How do we explain the transmission? Clearly the two teenagers, both students of Anton Bruckner, drew something from each other's class work, consciously or otherwise. Mahler ascribed his breakthrough in the Resurrection to attending Hans von Bülow's memorial service in Hamburg in 1894. It may be that this solemn occasion called to mind also Rott's tragic death a decade earlier. Mahler, in a contemporary remark to a woman friend acknowledged Rott as 'the founder of the new symphony as I see it.'
More we shall never know. Two recordings, by Gerhard Samuel in Cincinnati and Paavo Järvi in Frankfurt, demonstrate fairly conclusively that Rott's symphony is smaller than the sum of its parts. Three Mahlerian themes stand out like acacia trees in a Brucknerian desert, full of bombastic gesture but not signifying very much. This new recording, by Jakob Hrusa and the Bamberg Symphony, is by far the best played and the most convincing. Bamberg has fearsome brass and some exceptionally sensitive violinists who give their all for this work.
That said, we are still subjected to almost an hour of Rott-ish flannel around the arresting genius of the Mahler themes. Rott, on his own, was not capable of producing coherence.
Hrusa augments this release with a shimmering reading of the Blumine movement that Mahler erased from his first symphony, and a symphonic prelude by Bruckner that waffles away six classroom minutes. Together, it's highly instructive and intermittently passionate. Hrusa was named this week as the next music director at the Royal Opera House, Covent Garden. He's clearly a man who thinks deeply about musical sources and connections. This is a record no Mahlerian can ignore.
NL
This page is also available in / Cette page est également disponible en:


Francais (French)
Source link