Music from Mahler to 1933, 2023
This Week in Classical Music: January 9, 2023.  German and Austrian (Jewish) Music from Mahler to 1933.  Since about a month ago, when we published an entry dedicated to the Austrian Jewish composer Ernst Toch, we've been preoccupied with that tragic but remarkably fecund period of European art of the period.  We must give credit to Michael Haas, whose book Forbidden Music and his eponymous blog have guided us in our search.  Haas brilliantly explores the history of Austro-Hungarian and German Jewry starting with the Congress of Vienna in 1814 through the midcentury and Wagner's antisemitism; the Austrian Constitution of 1867 proclaimed by the emperor Franz Joseph I, which emancipated the Jews of much of the Empire and helped to liberate the talents of the country's Jewry, especially in arts; the underlying antisemitism of the society and first antisemitic political movements, relatively innocuous back then but eventually murderous and later catastrophic;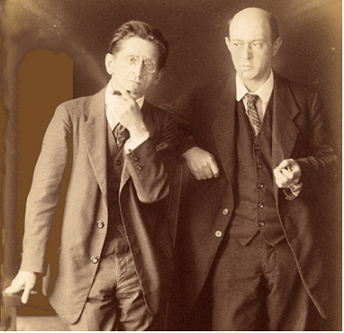 the problems of the German minority of the Empire, and so much more.
For the Jews, the way to become accepted in society, formally free but practically still antisemitic, was through the arts, especially music.  The flourishing that followed was quite unprecedented.  We're not even talking about the performing artists or conducting, where Jewish musicians came to occupy very prominent positions – we're focusing on the composers who changed the music scene of the German-speaking world.  Gustav Mahler, born in 1860, was the oldest of this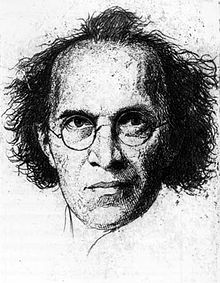 group. Alexander von Zemlinsky, who fell in love with Alma Schindler before Mahler convinced her to marry him, was 11 years younger but still one of the most celebrated composers of the yearly 20th century, right there after Mahler and Richard Strauss (Strauss, born in 1864, wasn't Jewish).  Arnold Schoenberg, who changed the way we listen to music and even what we consider music, was born in 1874 (you may want to check our three entries here, here, and here).  Franz Schreker, for a while more famous than all of the above, was the most popular opera composer in Austria and Germany.  He was born in 1878.
Then there were three composers who are practically forgotten these days.   Who remembers Karl Weigl, even though his music was praised by Mahler, Schoenberg, and Strauss?  Weigl was born in 1881.  Egon Wellesz, born in 1885, was one of the most successful pupils of Arnold Schoenberg: his music was published by Universal Edition, the most prestigious music publishing house in Europe, before Berg's or Webern's.  He was also a noted scholar of Byzantine music.  Ernst Toch, to whom we dedicated a recent entry, was born in 1887; his music was admired by Mahler and widely performed, till the Nazis banned it after assuming power.  
Erich Wolfgang Korngold, an amazing child prodigy (many compared him to Mozart), was born in 1897 and wrote a ballet (Der Schneemann) at the age of 11, before the much older Zemlinksy composed the bulk of his work.  Korngold became one of the most celebrated (and rich) composers of the time.  Hanns Eisler, also Schoenberg's student, was born in 1898 and became famous for his communist sympathies and for composing the national hymn of the German Democratic Republic.  And Berthold Goldschmidt, the youngest of this group, was born in 1903.  Franz Schreker's student and a successful composer, he was considered by many to be the brightest star of his generation.
By 1933, when the Nazis took power, Mahler had been dead for 22 years, but everybody else's careers and personal lives were brutally upended.  Their music was declared "degenerate," and their livelihoods destroyed.  Franz Schreker suffered a stroke in December of 1933 and died three months later.  Everybody else was forced to emigrate.  Most of them never regained the fame they had in Europe.  We'll talk about the aftermath of the Nazi takeover and listen to some of the music in our next post.