Advertisement / Publicité
FIRST UP!
ARRAY'S 50th CONCERT 1: 1972 – 1992 
OCT 22, 2022 @ 7:30 PM ET
THE ARRAY ENSEMBLE
PERFORMING:
FODI, MOZETICH, KUCHARZYK, CATLIN-SMITH, VIVIER
155 WALNUT AVE., TORONTO M6J 3W3
Masks not mandatory, but recommended
TICKETS TO 50th CONCERT 1: OCT.22 – IN PERSON   
TICKETS TO 50th CONCERT 1: OCT.22 – LIVESTREAM
Advertisement / Publicité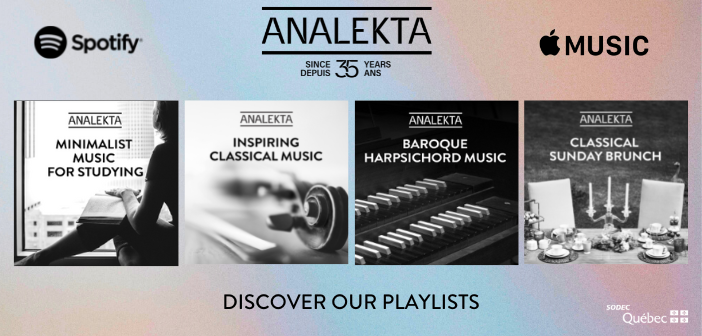 ---
Looking back over 50 years of ground-breaking music from Canada and abroad, the Array Ensemble digs deep into the archives to highlight the compositional voices that shaped Array's first two decades, including rarely heard works by Arraymusic Artistic Directors Marjan Mozetich, John Fodi, Henry Kucharzyk, and Linda Catlin Smith, along with an Array classic written for the ensemble by the iconic Claude Vivier.
WELCOME TO OUR 50th SEASON OF CELEBRATIONS!
On behalf of Arraymusic's staff and Board of Directors, I am beyond excited to announce Arraymusic's 50th Anniversary Season!
On April 20, 1972, a group of forward-thinking composers presented Array I – a concert of brand new works – at the University of Toronto Faculty of Music's Walter Hall. In the 50 years since, Arraymusic has grown remarkably to become one of Toronto's (and Canada's) most adventurous creators of experimental music, but also an indispensable hub for a tightly-knit supportive community of creative artists working across the arts disciplines.
Array's 50th Season seeks to trace Array's rich history and to represent our exciting present.
We are looking back at some of Arraymusic's most important creations, with nods to each of Array's Artistic Directors, and including classic iconic commissions, experimental films, and installations from the Array archive – works that have not been seen, or heard, in Toronto for many seasons.
But, being Arraymusic, there is always room for the new!
Our Array Ensemble's annual Four New Works concert returns with a new set of World Premiere performances of four commissioned works on April 20, 2023 – the 51st anniversary of our first Walter Hall concert!
We were pleased to present the Canadian Premiere performance of Raven Chacon's Pulitzer Prize winning Voiceless Mass for organ and ensemble and to be presenting Du Yun and Royce Vavrek's groundbreaking Pulitzer Prize winning opera Angel's Bone in a five-organization, cross-country collaboration that is one of the largest productions in Array history.
CCMC, Audiopollination, and The Glass Orchestra will continue their residencies with new projects, and, we'll be announcing a new ensemble-in-residence in the coming months.
We are so happy to have Bruce R. Russell as our first ever Composer In Residence this season, and to be able to welcome him into our team during our 50th Anniversary.
Array's 50th season will see a newly expanded focus on our community of many arts communities, with an extensive new slate of fun, hands-on workshops, and a new Composer Accelerator Program – to include composer salons & open readings and our Young Composers' Workshop (supported generously by The Azrieli Foundation and The SOCAN Foundation – along with more outreach projects designed to bring in new faces and deepen our connection with those of you in the Array family already.
We're just scratching the surface of all that is happening at The Array Space in our 50th – between our co-presentations and the many diverse performances that are produced and presented in our venue by our community, you will always find something engaging happening at 155 Walnut Ave in Toronto.
We're so happy to be back in-person for our 50th Anniversary and are grateful to the Canada Council for the Arts, Canadian Heritage, and Ontario Trillium Foundation for their support during the past year that has helped make all this possible. We are especially excited to be inviting you all back into our Array Space, which is again bustling with activity and renewed energy.
See you this Season!
David Schotzko,
Artistic Director