This page is also available in / Cette page est également disponible en:
Francais (French)
Montreal, September 22nd, 2022. Duo Cavatine, composed of cellist Noémie Raymond-Friset and pianist Michel-Alexandre Broekaert, is delighted to announce the October 12 release of its new album entitled CellOpera! This exceptional album offers personal adaptations of the greatest arias of all time, from Bellini to Gershwin, Mozart, Wagner and André Gagnon. No genre is as rich as opera; it is opulent by the vastness of its repertoire, historical by the vision it gives of societies over the centuries and touching by its melodies that depict the rainbow of human emotions. With these adaptations, Duo Cavatine expands the repertoire of the cello-piano formation and sheds new light on melodies and arias cherished by the public for centuries.
United by a deep passion for music, Duo Cavatine is, above all, a story of friendship. Praised for their sensitive yet dynamic personalities, these "two fabulous young artists […] merge their talents for our great pleasure. Their interpretation is refined, full of energy and filled with sweetness." (Journal des Citoyens). One of the most prominent duos on the North American scene, they can be heard regularly on CBC Music, notably on the show In Concert. They are regular guests on numerous concert series, including the Pro Musica Society, the Chapelle Historique du Bon-Pasteur, Doors Open for Music at Southminster in Ottawa, the Belle Chapelle in Sherbrooke, the Orford Music Festival, Music Mondays in Toronto, the Heifetz International Music Institute in the United States and the Festival del Lago in Mexico.
Advertisement / Publicité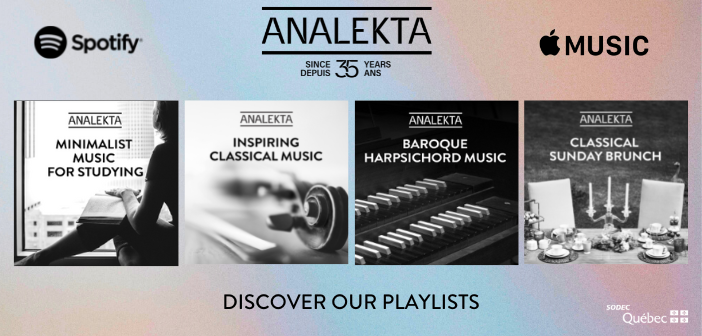 On this album, you will hear:
Recorded at the Concert Hall of the Conservatoire de musique de Montréal from March 28 to 30, 2021. Production, sound recording, editing and mastering: Pierre Léger. Artistic direction: Duo Cavatine. Production: STORKCLASSICS. Photographs: Tam Lan Truong. Graphic design: Réjean Myette.
https ://duocavatine.com/en/music/cd/cellopera/
Noémie's instrument is the magnificent cello "Ex-Curtis" by Matteo Goffriller (1700), graciously made available to her by the company Canimex Inc. of Drummondville, Quebec.
We acknowledge the support of the Canada Council for the Arts.
This page is also available in / Cette page est également disponible en:


Francais (French)
Source link