Advertisement / Publicité
This page is also available in / Cette page est également disponible en:


Francais (French)
Montreal, October 30 2022 – The comeback of EROS RAMAZZOTTI could not be anything else than one in great style and with a worldwide impact. Four years after his last studio album, he is unveiling today, the title and the release date of his new and exciting project, a major step in the collaboration between EROS and VERTIGO/EVENTIM.
BATTITO INFINITO, his new album available on SEPTEMBER 16th, 2022 on Capitol Records Italy under license from Vertigo/Eventim Live International, is a manifesto of the renewed artistic identity of the record-breaking singer-songwriter, who in over 35 years of his career has sold 70 million records and garnered over 2 billion streams worldwide.
Advertisement / Publicité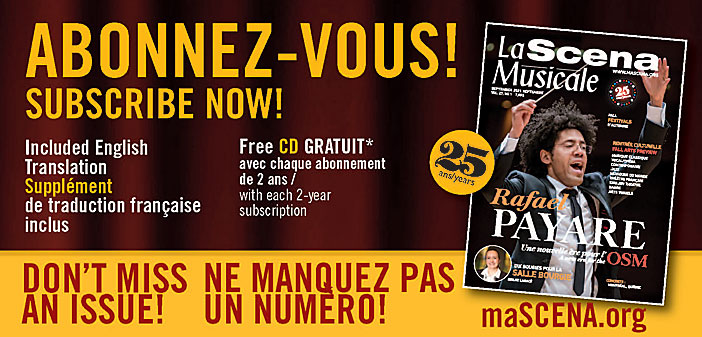 BATTITO INFINITO is an international project that combines the record release with the new world tour. After revealing the dates of the WORLD TOUR PREMIERE, EROS is announcing today the BATTITO INFINITO WORLD TOUR, produced by Radiorama, RAMAZZOTTI's legacy company managed by Gaetano Puglisi, and organized by Vertigo, a company of the CTS Eventim international group. A majestic live adventure which, from September 2022 to May 2023, will bring EROS to some of the most important cities across the world, to celebrate the musical journey of the new record live for the first time together with his legion of fans.
The BATTITO INFINITO WORLD TOUR will stop in Montreal on Novemebr 16 at the Bell Centre. Tickets go on sale Thursday June 23rd at 10am at evenko.ca or ramazzotti.com.
"I've thought about these concerts to better celebrate the new songs that are about to be released. I got involved, following every single phase of this work and taking care of every detail and nuance. In each of these shows there will be a small part of me and my story. I can't wait to meet and embrace again my fans all over the world because I believe this is the best way to face this complex moment and start making music again. Together." (Eros Ramazzotti)
Tomorrow, on June 10th, the first piece of the musical chapter entitled BATTITO INFINITO is arriving: the single AMA, which marks the return of one of the most internationally beloved Italian artists. A message of universal love, a hymn to freedom, an invitation to love as you will, without limits, boundaries or barriers, and to celebrate this feeling in all its forms and facets. EROS RAMAZZOTTI himself was deeply involved with every little detail and every step of the production, for a song that is already a hit, ready to be sung along to.
AMA, his album BATTITO INFINITO, as well as the historic songs that have contributed to EROS's success, will all be featured in the lineup of his WORLD TOUR, which – after the preview shows in Seville, Agrigento, Verona, Athens and Caesarea – will kick off on October 30, 2022 in Los Angeles, with the first leg between North, Central and South America, and then arrive in Europe from February to May 2023 with 10 Italian dates.
Pre-orders for BATTITO INFINITO, available beginning tomorrow, June 10th, will entitle fans to access the exclusive 48-hour pre-sale of tickets for the new world tour from 10:00am (local time) on Tuesday, June 21st. Public ticket sales for the BATTITO INFINITO WORLD TOUR will begin on Thursday, June 23rd, at 10:00am (local time) on www.ramazzotti.com and www.vertigo.co.it.
Radio Italia is the radio partner for the WORLD TOUR PREMIERE and the BATTITO INFINITO WORLD TOUR.
Neos, Alpitour's Group second Italian airline company, is the official carrier of the WORLD TOUR PREMIERE and the BATTITO INFINITO WORLD TOUR.
EROS RAMAZZOTTI – BATTITO INFINITO WORLD TOUR
Montreal, QC • November 16, 2022 • Bell Centre
Tickets go on-sale Thursday June 23rd at 10am
at evenko.ca or ramazzotti.com
The Montreal engagement is being promoted locally in collaboration with Donald K Donald
EROS RAMAZZOTTI – WORLD TOUR PREMIERE
CALENDAR
15 September 2022 – La Maestranza, SEVILLE
17 – 18 September 2022 – Teatro della Valle dei Templi, AGRIGENTO
20 – 21 – 23 – 24 September 2022 – Arena di Verona, VERONA
1 October 2022 – Venue TBA, ATHENS
6 – 8 October 2022 – Caesarea Amphitheater, CAESAREA
EROS RAMAZZOTTI – BATTITO INFINITO WORLD TOUR CALENDAR
30 October 2022 – Microsoft Theater, LOS ANGELES (USA)
2 November 2022 – Smart Financial Centre, HOUSTON (USA)
5 November 2022 – FTX Arena, MIAMI (USA)
8 November 2022 – Rosemont Theatre, ROSEMONT (USA)
10 November 2022 – Hulu Theater at MSG, NEW YORK (USA)
12 November 2022 – Hard Rock Casino, ATLANTIC CITY (USA)
14 November 2022 – Wang Theater – Boch Center, BOSTON (USA)
16 November 2022 – Bell Centre, MONTREAL (CANADA)
18 November 2022 – Scotiabank Arena, TORONTO (CANADA)
23 November 2022 – Arena Ciudad de Mexico, MEXICO CITY (MEXICO)
25 November 2022 – Estadio Nacional (COSTA RICA)
27 November 2022 – Anayansi Theatre, PANAMA CITY
30 November 2022 – Coliseu General Ruminahui, QUITO (ECUADOR)
2 December 2022 – Movistar Arena, BUENOS AIRES (ARGENTINA)
4 December 2022 – Movistar Arena, SANTIAGO (CHILE)
7 December 2022 – Eurobike Arena, RIBERAO PRETO (BRAZIL)
9 December 2022 – Vibra Sao Paulo, SAO PAULO (BRAZIL)
11 December 2022 – Polyhedron, CARACAS (VENEZUELA)
4 February 2023 – Altice Arena, LISBON (PORTUGAL)
7 February 2023 – Arkea Arena, BORDEAUX (FRANCE)
9 February 2023 – Halle Tony Garnier, LYON (FRANCE)
11 February 2023 – Le Dome, MARSEILLE (FRANCE)
14 February 2023 – Accor Arena, PARIS (FRANCE)
16 February 2023 – Ziggo Dome, AMSTERDAM (HOLLAND)
18 February 2023 – Schleyer-Halle, STUTTGART (GERMANY)
21 – 22 February 2023 – Forest National, BRUSSELS (BELGIUM)
25 February 2023 – Rudolf Weber Arena, OBERHAUSEN (GERMANY)
27 February 2023 – Rock Hal, LUXEMBOURG
1 March 2023 – Olympiahalle, MONACO (GERMANY)
4 March 2023 – SAP Arena, MANNHEIM (GERMANY)
6 March 2023 – 02 Arena, PRAGUE (CZECH REPUBLIC)
8 March 2023 – Steel Arena, KOSICE (SLOVAKIA)
10 March 2023 – Hallenstadion, ZURICH (SWITZERLAND)
14 – 15 – 17 – 18 March 2023 – Mediolanum Forum, MILAN (ITALY)
20 March 2023 – Geneva Arena, GENEVA (SWITZERLAND)
25 March 2023 – PalaAlpitour, TURIN (ITALY)
28 March 2023 – Nikaia Palais, NICE (FRANCE)
31 March 2023 – Wizink Center, MADRID (SPAIN)
2 April 2023 – Palau St. Jordi, BARCELONA (SPAIN)
4 April 2023 – Mandela Forum, FLORENCE (ITALY)
6 – 7 April 2023 – Palazzo dello Sport, ROME (ITALY)
11 April 2023 – Palasele, EBOLI, SA (ITALY)
15 April 2023 – Zimny Stadion O' Nepelu, BRATISLAVA (SLOVAKIA)
17 April 2023 -Wiener Stadhalle, VIENNA (AUSTRIA)
19 April 2023 – Budapest Arena, BUDAPEST (HUNGARY)
21 April 2023 – Stark Arena, BELGRADE (SERBIA)
23 April 2023 – Sala Palatului, BUCHAREST (ROMANIA)
25 April 2023 – Armeec Arena, SOFIA (BULGARIA)
28 April 2023 – PalaInvent, JESOLO, VE (ITALY)
2 May 2023 – Atlas Arena, LODZ (POLAND)
4 May 2023 – Royal Arena, COPENAGHEN (DENMARK)
6 May 2023 – Avicii, STOCKHOLM (SWEDEN)
9 May 2023 – Ice Hall, HELSINKI (FINLAND)
11 May 2023 – Zalgirio Arena, KAUNAS (LITHUANIA)
This page is also available in / Cette page est également disponible en:


Francais (French)
Source link