Advertisement / Publicité
This page is also available in / Cette page est également disponible en:


Francais (French)
Montreal, January 17, 2023 – The Concours musical international de Montréal has selected five of the most prodigious young violinists in the world to perform at Bourgie Hall during the Mini Recital and Mini Concerti concerts. These "Mini Violini" come from the United Kingdom, Switzerland, Japan, Singapore and Canada. The five young violinists between the ages of 10 and 15 years old are:
Mark Chia (Singapore), age 10
Sofia Demetriades (United Kingdom), age 14
Corina Deng (Canada), age 15
Himari (Japan), age 11
Edna Unseld (Switzerland), age 11
The renowned members of an international panel will offer encouraging comments that will even allow them to further build upon their already exceptional talent. The panel will be comprised of: Violin 2023 Jury President, Zarin Mehta (USA/India), Jinjoo Cho (South Korea/Canada), Mihaela Martin (Romania), Dimitri Sitkovetsky (United Kingdom/USA) and Guillaume Sutre (France).
Advertisement / Publicité
Over the course of the weekend, the Mini Violini will give a recital with piano and a concerti performance at Bourgie Hall, opening the Violin 2023 edition. Saturday, April 22 at 2 p.m., the Mini Violini will be accompanied by pianist Carson Becke. Sunday, April 23, also at 2 p.m., each violinist will perform a movement from a concerto of their choice by Mozart or Vivaldi, accompanied by the Orchestre de l'Agora (OA), under the direction of Nicolas Ellis. The concerts will be hosted by Mario Paquet.
One of the Mini Violini will be granted an Audience Choice Award of $5,000, graciously donated by the Wicha Music Foundation.
Mini Violini is generously supported by the Sandra et Alain Bouchard Foundation and the C'est beau la vie Foundation. The participation of Nicolas Ellis is generously supported by Bita & Paolo Cattelan and the WCPD Foundation.
Come and discover these remarkable prodigies at Salle Bourgie, on April 22 and 23, 2023, at 2 p.m.
ABOUT THE ORCHESTRE DE L'AGORA AND NICOLAS ELLIS

The Orchestre de l'Agora is an orchestra now recognized on the Montreal scene for its artistically audacious programs and its social engagement. Nicolas Ellis is the Artistic Director, Conductor and Founder of the Orchestre de l'Agora and currently serves as Artistic Partner to the Orchestre Métropolitain and Yannick Nézet-Séguin, in addition to being First Guest Conductor of Les Violons du Roy for the 2023-2024 season.

ABOUT CMIM

Le Concours musical international de Montréal (CMIM) is a springboard for the next generation of the world's greatest classical music talent. In total, 84 Winners, proud ambassadors of CMIM, from all over the world, have had a unique experience. After their participation in CMIM, many of them have been invited to perform in prestigious venues and are now pursuing a successful international career. Since its first edition dedicated to Voice in 2002, 3,700 hopefuls have applied, and some 500 competitors have been welcomed to perform before enthusiastic audiences in Montreal.

Tickets and Packages on sale now: https://www.concoursmontreal.ca/en/violin-2023/tickets

For more details: concoursmontreal.ca

Facebook / Instagram: @CMIMontreal
This page is also available in / Cette page est également disponible en:


Francais (French)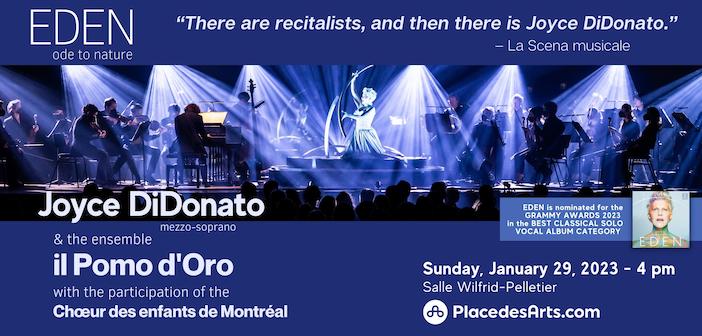 Source link