Advertisement / Publicité
This page is also available in / Cette page est également disponible en:


Francais (French)
On Oct. 14, the Molinari String Quartet marked its 25th anniversary at the Conservatoire de musique de Montréal with a retrospective of works by such contemporary Eastern European luminaries as Penderecki, Kurtág and Ligeti.
In years past, all string quartets of these composers have been played by this enduring Montreal foursome. Those on hand surely must have appreciated hearing a cross-section of that repertoire, some for the first time, others anew.
Advertisement / Publicité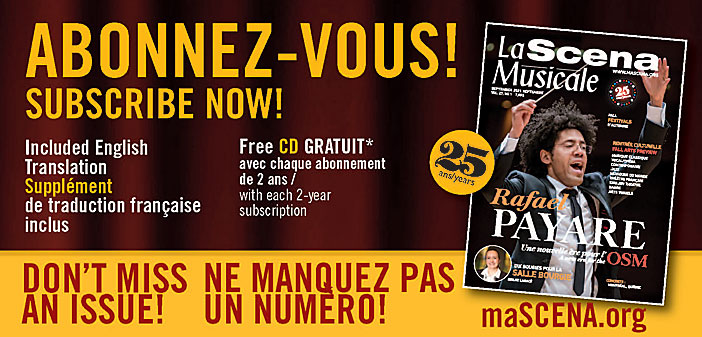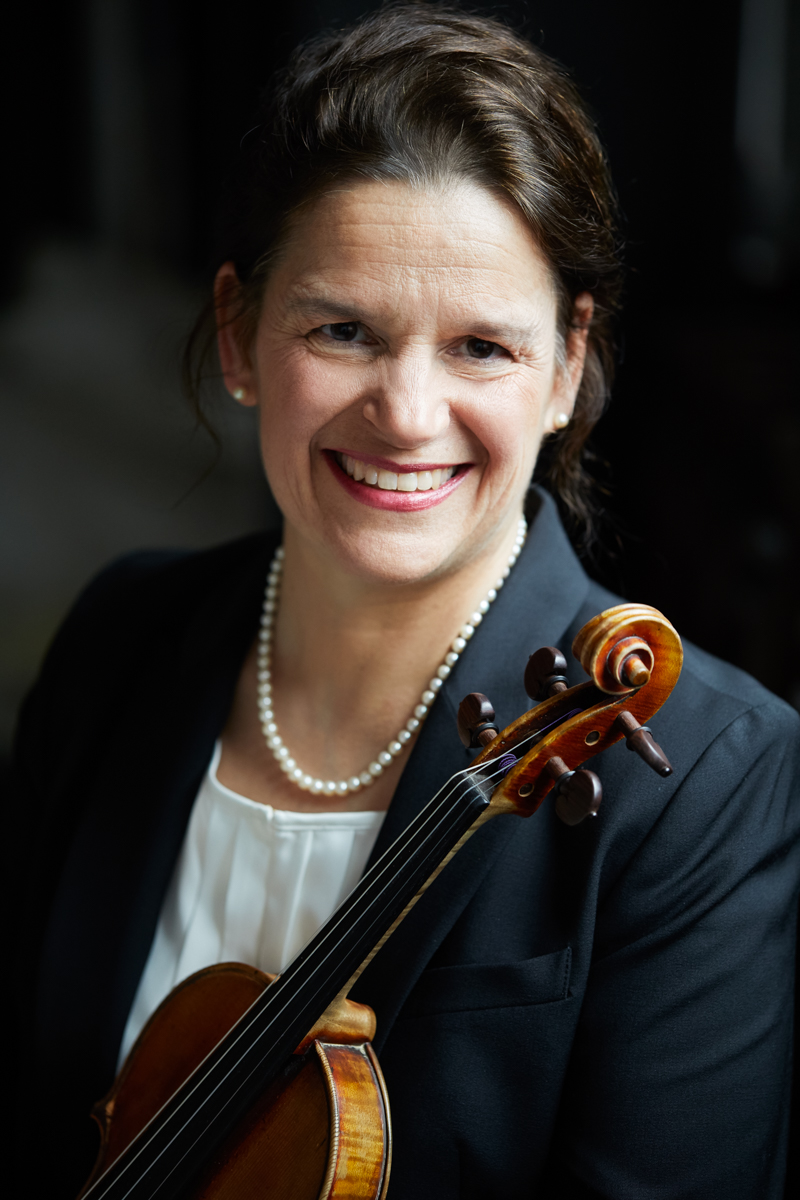 First violinist Olga Ranzenhofer, the group's artistic and administrative director since its inception in 1997, is more than happy about the turn of events. In her words: "Our concert attendees are laser-focused. They usually expect more than entertainment, so they have to ready themselves to our offerings. In return, their presence in our midst energizes us, so it's a two-way street, if you will. With regards to the pandemic, it did not stop us in our tracks because we were webcasting from an empty hall. We invested lots of time and energy in spite of the circumstances, but it was much harder to pull it off with no audience there, living and breathing the experience along with us."
Aside from the leader, the group counts on two other mainstays, violist Frédéric Lambert and cellist Pierre-Alain Bouvrette, both on board since 2007, the second violinist Antoine Bareil joining the fold five years ago. Ranzenhofer contends that durable relationships like those are a key to the group's success. "By playing together for years, you develop a sixth sense—a common breath, so to speak—and visual cues, none of which can be secured in a matter of months, even a whole year. Without any of that, we would never achieve that high level of group interaction and overall unity."
Why the name?
While its success rests very much on its reputation within the contemporary music community, it might also be further enhanced by its moniker, borrowed from the name of a famous visual artist active long before the group's founding.
"When I was in the process of assembling the quartet," says Ranzenhofer, "I was searching for a name that was somehow connected to our mission of presenting 20th (and now 21st) century music. It so happened, we thought of using an artist´s name, and Guido Molinari (1933-2004) was one such person who, for us, was a forward-looking personality in his field, and a native son who stayed put all his life. I found out he was fond of contemporary music, his father played piccolo for the MSO. Molinari would often use musical terms like ̔vibrational' and ̔harmony' to describe his paintings, which are always so colourful, brilliant and bristling with energy—qualities I was striving for in the repertoire I was into, music of intensity and more in-your-face than soft-shaded or pastel-like." Ranzenhofer even recalls her initial visit to the artist who immediately gave his permission, going so far to say that it was "his" quartet.
Throughout their shared history, the musicians have totally committed themselves to the cause of the foundation bearing the artist´s name, its headquarters in the Hochelaga-Maisonneuve district—more specifically, in the artist's one-time studio. The space houses an archive of musical performances filmed before backdrops of Molinari's artworks. "Our goal is to promote works written by our own composers," says Ranzenhofer, "most of them written for us, and now preserved in that facility. While it serves the purpose of storing information on the works and their authors by virtual means, it also makes them accessible to be listened to, and could even be used as a tool for younger musicians interested in discovering these pieces and seeking advice on playing them."
With respect to repertoire, the quartet is quite eclectic, even if its preferences are slanted toward the modern and contemporary idioms. An important starting point for them was the late R. Murray Schafer (1933-2021). "I knew him before starting the group," says Ranzenhofer, "and he had already written six quartets at the time, so I promised myself back then to play all of them one day with a group of mine. Not only did I make good on that promise, but I commissioned five more from him. And we even played of them at inaugural concert. Schafer's name is now so closely associated to ours, and I believe he did a lot to put us on the map—not just locally, but nationally and beyond."
The quartet delights in the fact of being constantly on the lookout for new works to première. "I am very keen on navigating through different esthetic waters," says Ranzenhofer. "Generally speaking, a work composed this year may sound more modern than another written in 1900, but the reverse can also happen at times. Our own rising talents like Éric Champagne, Maxime McKinley and Nicolas Gilbert are surely modern in today's context, but are not as radical as Kurtág, born decades before them. Whatever the case may be, there is validity in all approaches and that is how you build a well-rounded repertoire of 21st-century music: by aiming for a variety of sounds, conceptual angles, even national identities and schools. That, to me, is no different than programming Haydn, Brahms and Webern on one bill."
Beyond that, the Molinaris have taken up pieces with tape and live electronic sound ̒processing, which has led them to accumulate a collection of unusual sound objects. Some of these will be in full view at the Nov. 27 concert, produced by the Fondation Molinari's Concerts intimes series, where George Crumb's Black Angels will be performed on crystal and glass instruments. Of the other concerts in that series, one has already been staged in September as part of a tribute to the Canadian composer Brian Cherney, who turned 80 this year. Next up after that performance of his Quatuor No. 3 will be the Quintette avec hautbois in December, followed in February of next year by the première of that same composer's Quatuor No. 7.
̒Quatuor Molinari Odyssée sonore: Fondation Molinari, Nov. 27, 1 p.m. to 4 p.m.
www.quatuormolinari.qc.ca 
Translation by Marc Chénard
This page is also available in / Cette page est également disponible en:


Francais (French)