Advertisement / Publicité
After a two-year hiatus, COC's Ensemble Studio Competition made a comeback last night. The competition is the feature event of the COC gala fundraiser Centre Stage, an annual celebration of Canada's best young opera artists. From a pool of over 100 applicants from across the country, seven finalists—three sopranos, two tenors, one baritone and one bass– were chosen to perform in front of a live audience, accompanied by the full force of the COC orchestra. The competition jury comprised COC General Director Perryn Leech  and Director of Artistic Planning Roberto Mauro; renowned Canadian soprano Adrianne Pieczonka; and mezzo J'Nai Bridges, who most recently starred in the title role of COC's Carmen.
In addition to cash prizes, these incredibly talented young singers were vying for coveted invitations to join the 2023/24 Ensemble Studio, Canada's premier training program for emerging opera professionals.
New this year, the event was livestreamed across Canada, with audiences at home also voting for the Audience Choice Award worth $1000. Each finalist introduced themselves and spoke about their choice of aria in a short video before their performance, a great way to connect with the audience.
Advertisement / Publicité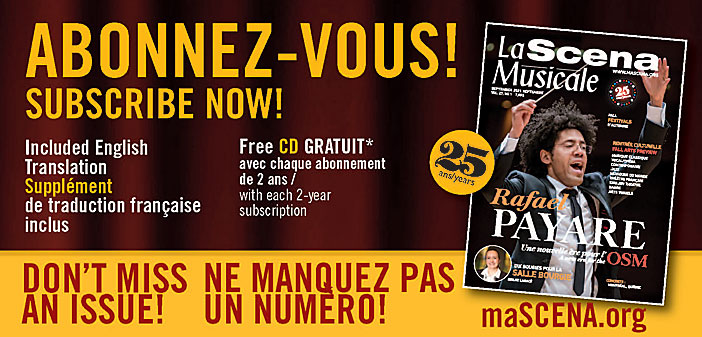 Music director Johannes Debus–replaced by conductor Jacque Lacombe at the last minute– made an unusual choice to start the evening with an overture– not for opera, but for the play Le barue chiozzotte, by lesser-known composer Leone Sinigaglia. The vivacious, not overplayed piece was delightfully refreshing to the ears.
Picking the top three singers of the night was easy, ranking them was more challenging. Toronto Soprano Karoline Podolak emerged as the First Prize winner ($7500) and not surprisingly, the audience favourite. She stood out as a seasoned performer, having won at last year's Toronto-Buffalo District of the Metropolitan Opera's Laffont Competition. Her performance of  the most technically difficult aria of the night created the most wow factor. With "Sempre Libera" from Verdi's La Traviata, she showcased her vocal fireworks, nailing several high notes in succession, including the famous E flat. Her vocal palette was bright throughout, even though I would have preferred more subtle variations.
My vote went to Soprano Hannah Crawford–originally from Bancroft, ON and now based in Toronto–whose lovely voice with a rich timbre earned her the Second Prize of $5000. Her heartfelt performance of "Il est doux, il est bon" from Massenet's Hérodiade was effortlessly executed with depth and control. Considering that she only graduated in Voice Performance from Wilfrid Laurier University last year, she is definitely a talent to watch for.
Tied for third place ($2500) were two Montreal-based but very different tenors. River Guard–who has studied with Wendy Nielsen and Richard Margison—is a natural performer with a powerful and warm tenor voice. His rendition of "Salut! Demeure chaste et pure" from Gounod's Faust demonstrated beautifully-shaped phrasing, but suffered from a pitchy high C. The other tenor, Wesley Harrison, was a surprise winner. Despite his creamy voice and focused delivery, he lacked vocal power.  His safe choice of the aria "Il mio tesoro" from Mozart's Don Giovanni , which showcased mostly his vocal mid-range, resulted in a rather underwhelming performance.
The remaining finalists—Matthew Li (Bass, Ottawa), Lauren Nielsen (Soprano, London, ON) and Korin Thomas-Smith (Baritone, Toronto)– were all high-calibre, engaging performers. It was an exhilarating evening, watching these seven young Canadian artists and bright opera stars of the future.
 www.coc.ca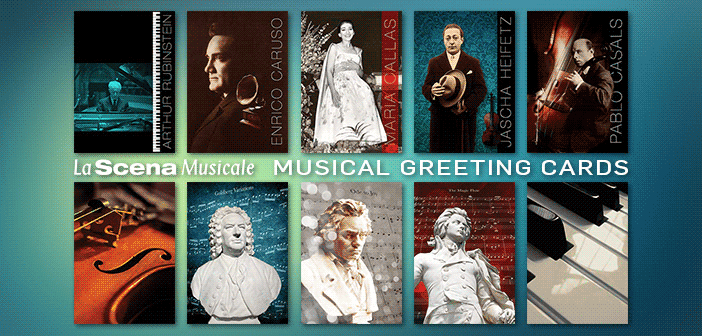 Source link