Advertisement / Publicité
HONENS PIANO COMPETITION ANNOUNCES 2022 FINALISTS. 2018 WINNER OFFERS "RACHMANINOV REFRACTED" RECITAL
89-year-old Calgarian and amateur pianist Esther Honens was so excited about what she saw and heard at the Cliburn Piano Competition in Ft. Worth she thought Calgary should have one too. That was in 1991. With her donation of $5 million the Honens International Piano Competition and Festival was off and running. After 30 years it has grown into one of the most prestigious competitions in the world. A festival is held every year and a piano competition every 3 years. The first prize winner goes home with $100,000 and nearly half a million dollars in artistic development programs.
Yesterday the jury announced the names of the 2022 finalists. They are 26-year-old American Rachel Breen, a graduate of Juilliard and Yale and a student of the late Lars Vogt; Aleksandra (Sasha) Kasman Laude, a 27-year-old American who also studied at Juilliard as well as the University of Michigan; and 21-year-old Ukrainian Illia Ovcharenko who is currently studying at the Buchmann-Mehta School of Music in Tel Aviv. Over the next few days the finalists will play several concertos as well as accompany singers in Schubert Lieder. The winner will be announced after the Friday evening concert.
Rachmaninov Refracted
The 2018 Honens winner was the remarkable Georgian pianist Nicolas Namoradze. He returned to Calgary last night to present a recital program he titled "Rachmaninov Refracted." It was a well-designed program performed with consummate artistry. Namoradze is not only a superb pianist. He is a published composer and author and he is currently pursuing graduate studies in neuropsychology at the Institute of Psychiatry, Psychology and Neuroscience at King's College, London.
Advertisement / Publicité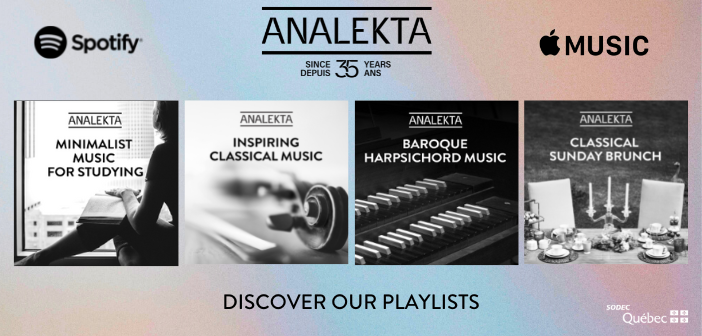 One assumes that in choosing a title for his recital Namoradze had in mind music being "refracted" by being somehow altered by the sensibility of another composer. In otherwords, transcriptions. So we had Rachmaninov's own transcription of a Gavotte by Bach, Rachmaninov's familiar Vocalise as arranged by the pianist Zoltan Kocsis, and Namoradze's transcription of the slow movement of Rachmaninov's Symphony No. 2. In addition, we had the world premiere of an original work by Namoradze titled "Memories of Rachmaninov's "Georgian Song."" And that was only the first half of the concert. The second half began with another transcription, Busoni's arrangement of Bach's "Ich ruf zu dir, Herr." The concert concluded with a performance of Rachmaninov's Piano Sonata No. 1 Op. 28.
The Bach-Rachmaninov Gavotte is an outrage to those of a purist persuasion but to my ears it is a delightful commentary by one great composer on the work of another great composer.
The slow movement from Rachmaninov's Second Symphony is one of the finest things he ever wrote and Namoradze worked wonders in making it sound so pianistic. But one sorely missed the lovely clarinet solo near the beginning of the movement, the rich string sonorities, and the power that only a large orchestra can provide in building to the ecstatic climax of the movement.
Rachmaninov's Piano Sonata No. 1 was written in 1908, just after the Second Symphony but it is not nearly of the same stature. It rarely appears on concert programs. In over 60 years of concert-going this was the first time I heard it. It has been recorded many times, most notably, perhaps, by Vladimir Ashkenazy. The main problem with the piece is that it lacks memorable thematic material. The composer works hard to generate interest and excitement but without much success. The last movement starts with great energy and some promising ideas but the "big payoff" never arrives. That being said, Namoradze played the sonata as well as I can imagine it being played. Namoradze is extraordinarily undemonstrative at the keyboard; he never seems to be exerting himself. But close your eyes and you will hear an artist with an amazing command of dynamics from almost inaudible – as at the beginning of his "Georgian Song" piece – to hair-raisingly loud as in the last movement of Rachmaninov's Sonata No. 1.
At this recital I was hearing Namoradze "live" for the first time. He is an artist of exceptional gifts and I look forward to following his progress.
www.honens.com
Source link