Advertisement / Publicité
This page is also available in / Cette page est également disponible en:


Francais (French)
Earlier this week, Toronto Summer Music announced that Canadian Soprano Sondra Radvanovsky had been forced to cancel her performance as part of this year's festival due to unforeseen illness. Miraculously, the festival was able to secure a replacement of the highest caliber on just short of a week's notice: Grammy Award winning American Mezzo Soprano, J'Nai Bridges. 
Bridges stepped in with grace and poise, dutifully acknowledging Ms. Radvanovsky's absence at the concert's outset. Joined by pianist Rachael Kerr, she opened the first half of her recital with a musical setting of the Lord's Prayer (uncredited on the program). This was followed by an assortment of works by Brahms: Dein blaues Auge, from Op. 59, and excerpts from Vier Gesänge, Op. 41. Brahms's lush melodic lines were met with Bridges' vocal warmth and incredible sensitivity; his writing emphasizing the ease with which she sings in her lower register. 
Advertisement / Publicité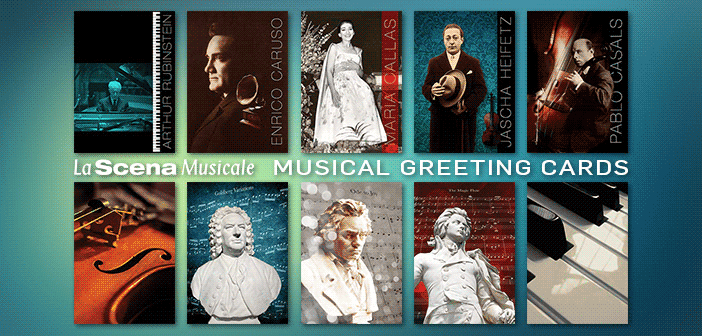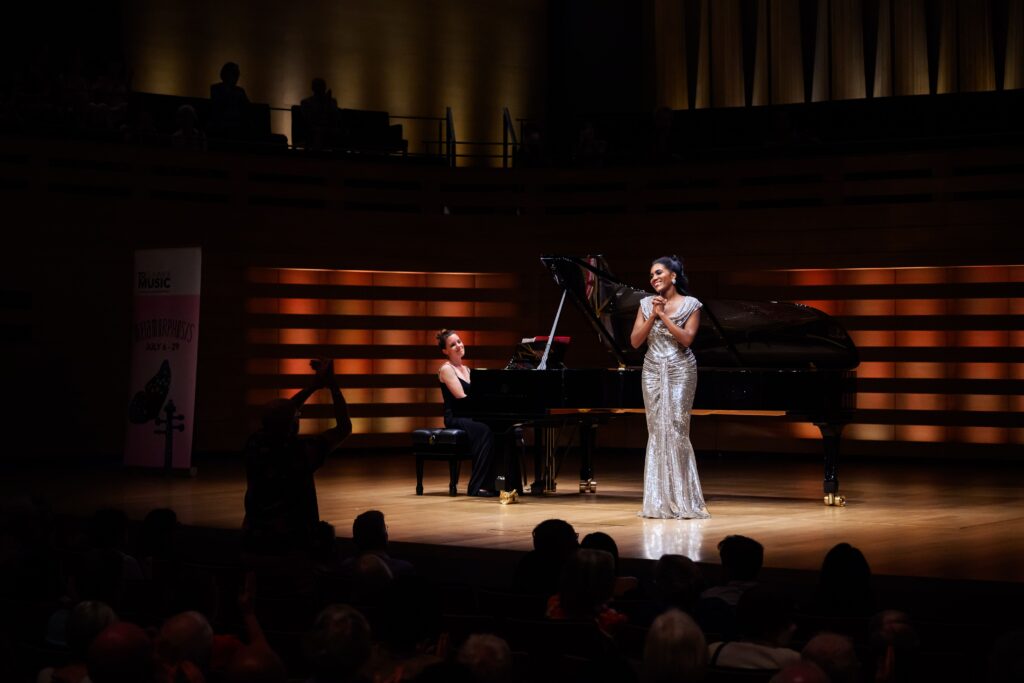 Bridges and Kerr saved the best for last in the first half, as they were joined by violist Sheila Jaffé for an interpretation of Brahms' Zwei Gesänge, Op. 91. Before they began to play, Bridges noted her love of chamber music, and pointed out to the audience that this was the first time she had performed a chamber piece as a group entirely made up of women. What followed was a glorious demonstration of the beauty of musical collaboration. In Gestillte Sehnsucht, Jaffé played with enormous generosity, both in her own musical lines, and in her attentiveness to Bridges' and Kerr's. The three were delicate and deliberate in their artistic choices, listening closely to one another. The resulting sense of musical intimacy made its way right to the back of Koerner Hall. The same was true in Geistliches Wiegenlied, the second song in Op. 91, in which sudden tempo shifts and changes in affect were navigated by the trio with artistry and expert coordination. 
The second half of the concert was something of a masterclass in musical contrasts. First up was Ravel's Shéhérazade. Bridges' continued to demonstrate the sheer power of her instrument, and her ability to craft long, fluid musical lines. Kerr's playing, meanwhile, truly shone in this set, as she brought all kinds of shades and colours out of Ravel's warm harmonic writing, and sparkling melodic passages. The impressive resonance of Bridges' voice carried itself through the hall in moments of pianissimo singing, as much as at fortissimo climaxes, and her rich, luxurious tone felt very well suited to Ravel's velvety vocal lines. 
Before the final set, Bridges took a moment to address the audience one last time, and provide some context for what was to come. The five-movement Cantata by John Carter, she said, spoke to her personal experience growing up in the church, singing spirituals and gospel music. Bridges noted that she likes to begin and end concerts with "the roots of who I am." The piece marries spiritual texts and melodies with modern musical language, both rhythmically and harmonically, and was a thrilling contrast to the Ravel that preceded it. Kerr and Bridges were particularly impressive in the final Toccata movement ('Ride on King Jesus'), in which Kerr's dramatic playing and Bridges' fierce crescendos matched each other in power and intensity. 
A grateful audience was delighted by not one but two encores. On her first return to the stage, Bridges treated the audience to her rendition of "Habanera," from Bizet's Carmen, during which she demonstrated precisely why she has recently been so sought after in the titular role. Her expertly crafted, playful rendition of the operatic favorite, complete with high notes and a flower-toss, had the crowd giggling and applauding. She and Kerr then offered a peaceful, meditative rendition of "You'll Never Walk Alone," for their second encore. 
They say that the show must go on, and go on it did. Audience members may have been disappointed to hear of Radvanovsky's illness, but they were fortunate to witness such a masterful performance by Bridges in her stead. 
www.torontosummermusic.com
This page is also available in / Cette page est également disponible en:


Francais (French)