Since last Wednesday, The New School's part-time faculty have been on strike — drawing thousands of union members, students, and supporters to a picket line outside the university.
The New School Part-time Faculty Union and the University are currently in meetings to come to a mutual agreement.
A source told the Violin Channel that the previous "Last, Best, Final offer of the University contained multiple 'clerical errors.' Some of these 'clerical errors' leave the Mannes and Mannes Prep private lessons teachers without health insurance."
The union and its members are awaiting a revised Last, Best Final offer from the University and will vote on it next week.
Meanwhile, the strikes continue.
"It was heartbreaking to have to stand in front of my students and tell them I wouldn't be able to teach," said Laura Sansone, Parsons Part-time Faculty member. "I also found it degrading. The school has put us in the position of having to explain to our students that we are abused by their labor practices."
The part-time faculty are advocating for wage increases, no cuts to healthcare, and third-party protection from harassment and discrimination.
Although 87% of The New School's instructional staff is part-time faculty, the university's spending on their salaries comprises only 7.5% to 8.5% of its budget.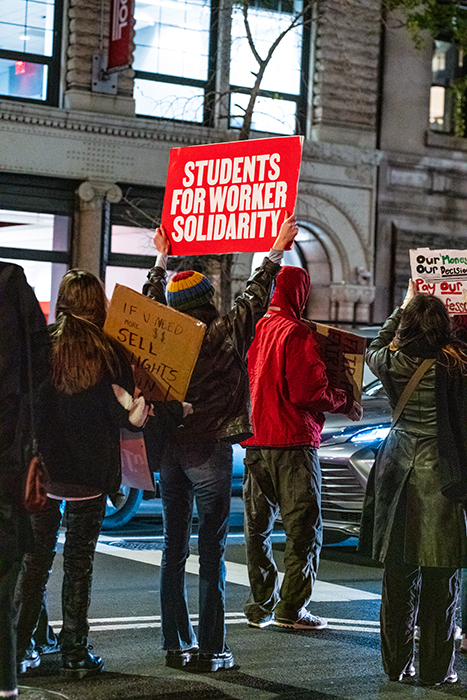 Compared to other universities in the country, The New School pays 2.3 times the national average on administration relative to instr
uction. Additionally, part-time faculty have not received a raise in over four years.
Founded in 2002, ACT-UAW Local 7902 represents over 5,000 part-time and adjunct teachers, student educators, and healthcare workers. It consists of four units: the NYU Adjuncts, New School part-time faculty, student employees at The New School, and New School student health service employees.
The Violin Channel will update this story as it progresses.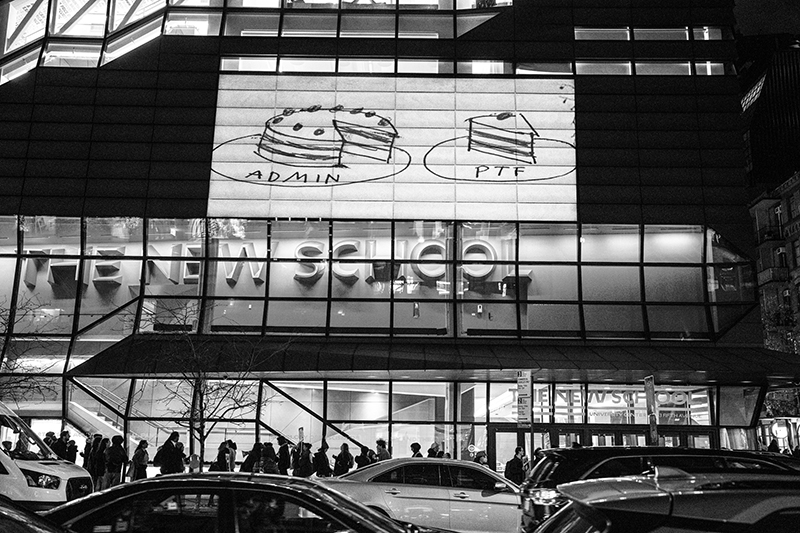 Source link